The Poem Not the sunset poem you make when you think                          aloud, with its linden tree in India ink and the telegraph wires across its pink                          cloud; not the mirror in you and her delicate bare shoulder still glimmering there; not the lyrical click of a pocket rhyme— the tiny music that tells the time; and not the pennies and weights on those ...
"It was the eyes that got me," Rayber said. "Children may be..."
– Swim Away
The 100 Most Beautiful Words in English →
confashion: Ailurophile A cat-lover. Assemblage A gathering. Becoming Attractive. Beleaguer To exhaust with attacks. Brood To think alone. Bucolic In a lovely rural setting. Bungalow A small, cozy cottage. Chatoyant Like a cat's eye. Comely Attractive. Conflate To blend together. Cynosure A focal point of admiration. Dalliance A brief love affair. Demesne Dominion, territory. Demure Shy and...
I happen to believe that a lot of scientific and rational premises are irrational to begin with – that the work of much science and academic inquiry is, deep down, merely the elaborate justification of desire, bias, whim, and glory. I sense that to some extent the rational 'thinking' areas of our brains are superrationalization engines. They provide us with means and justifications for...
Dreamscent
Woke up to the smell of burning toast, which slowly dissipated into the air.  There was no toast, and no burn, just a dream.  Do dreams have smells?  Rolled over in bed and remembered that phantom smells are a common symptom of brain tumors.  Don't know the connection but this made me think of Bobby Kennedy.  Felt sorry for Ethel, in an oddly despairing kind of way that can only be accessed...
Goodbye, Faust
Today:  brioche toast with ruby dots of plum jam, crispy rice with lime and mint and a fried egg.  Octagonal houses and concrete rivers and kumquat trees and tea.  A place where I could stand with a foot in the rain and another in the sun. Pine cones the size of coconuts, so big, they barely fit into my hand.  Everything leaves an impression now, the way pregnant women say their sense of smell...
Everyone starts screaming, the plane is making terrible metal-in-distress sounds. Black smoke — "black like in a Batman movie" — starts streaming out of the fresh-air nozzles overhead. They turn back toward O'Hare, "and there's that grid of Chicago, and I'm seeing it coming up really fast." The lights flicker, and the pilot comes on and tells everyone, with panic in his voice, to stay buckled....
We may seem to forget a person, a place, a state of being, a past life, but meanwhile what we are doing is selecting a new cast for the reproduction of the same drama, seeking the closest reproduction to the friend, the lover, or the husband we are striving to forget. And one day we open our eyes, and there we are caught in the same pattern, repeating the same story. How could it be otherwise? The...
This makes me wonder if the best way to overcome fear is to create, on one's own initiative, the anxiety equivalent of those flight simulators that pilots-in-training use in order to learn how to fly.  Nothing is perhaps as bad as you imagine it.  Except some things.  But maybe I've been lucky to not have to face those particular things yet. One pioneer of the "negative...
Overheard
"I really think you need to give him another chance.  He's about as well-adjusted you're going to get in a writer."
You want to lead in America? Find a way to be entirely utilitarian — to address the most problems on behalf of the most possible citizens. That works. That matters. Last night, it mattered just enough to overcome the calcified political calculations of men who think that 47 percent will vote against them because they are victims, or that 53 percent are with them because the rest of us vote only...
Fall
I took time off to coil myself inwards, as though into my own shell.  I needed the protection of something I could roll myself into, I needed to consider the elements first, and then watch the world.  I walked everywhere for months, and noticed everything - the way the pavement is broken, or shoots up into concrete pyramids at every turn in Los Angeles.  Trees overtake every surface that is hard...
"Keep some room in your heart for the unimaginable."
– Mary Oliver (via modernhepburn)
"The present you ignore eventually becomes the past you cling to."
– Magnificent Ruin (via nevver)
8:00 AM Earthquake
Like the roof of your house cracking its back before it gets up in the morning.
Thank you, Ernest Hemingway
"The first draft of anything is shit." -Ernest Hemingway Can't describe the relief I felt when this quote came up after I googled, "What do you do if your first draft is crap?" Hemingway must seriously have a pipeline into my soul; it's as though he's intent on encouraging me from the grave.  Maybe it's because of the pilgrimage I made to his...
"I write one page of masterpiece to ninety one pages of shit."
– Ernest Hemingway to F. Scott Fitzgerald, Letters of Note: Forget your personal tragedy (via nevver) That's certainly how it feels today.  Every word is pathetic, every sentence wilts.  The whole project feels disheveled and rotting.  I hate it I hate it I hate it.
"Writers do not merely reflect and interpret life, they inform and shape life." -E.B. White
"For indeed my life is a perpetual question mark – my thirst for books, my..."
– Anaïs Nin (via modernhepburn)
Language is what stops the heart exploding. Or as TS Eliot puts it in Murder in the Cathedral, "This is one moment / But know that another / shall pierce you with a sudden painful joy."
Yes, friends, I know we're all suuuuuuper excited that intergalactic hegemon and sexual daffodil Ryan Gosling rescued a woman from being hit by a car yesterday. I'm with you. My vagina died of a heart attack too. But I think we're overlooking the real story here, which is that RYAN GOSLING'S PUBLICIST PUSHED A WOMAN IN FRONT OF A CAR. I mean…right? Because otherwise, how is...
"Sometimes, the hand that feeds you is also holding you captive."
– Ben Irvine on Internet Dead End (via nevver)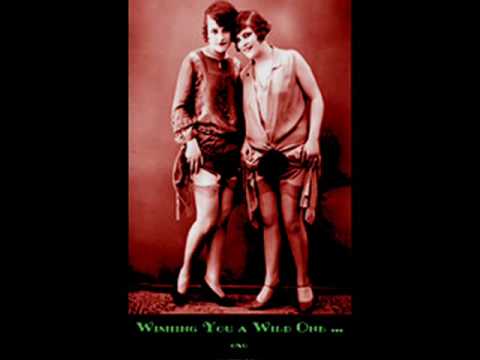 Rain distortions
As per usual, I forgot my umbrella and wore heels and ran from my car to the class on Virgil.  People always look concerned when they see you, drenched and running, so it never seems right to acknowledge that you did it intentionally, because it's fun to run in the rain.  In class, the woman next to me kept looking at my heels, and I thought she was going to admonish me for inappropriate...
"Alice: How long is forever? White Rabbit: Sometimes, just one second."
– Lewis Carrol  (via modernhepburn)
Anxiety is a sympathetic antipathy and an antipathetic sympathy," a simultaneous feeling of attraction and repulsion.  Kierkegaard explains: "In observing children, one will discover this anxiety intimated more particularly as a seeking for the adventurous, the monstrous, and the enigmatic." Deeper into this text, it becomes plain that the ledge that we both want and do not want to look over...
Brain scans are revealing what happens in our heads when we read a detailed description, an evocative metaphor or an emotional exchange between characters. Stories, this research is showing, stimulate the brain and even change how we act in life.
To maintain my figure, I eat only half portions of any food, always arranging it on my plate in the shape of a semicolon. For exercise, at least once a day I approach a total stranger and slap him. And late each afternoon I read a paragraph of any work of acclaimed American literary fiction, which makes me vomit. Read more...